Interior Panel - Flat Type
FLAT TYPE
Refers to the smooth and uniform exterior surface of Sandwich Panel walls, which makes them easy to clean and reduces the accumulation of dirt and debris in hard-to-reach areas.

MATERIAL SURFACE
The material is made of galvanized steel coated with a two-layered polyester, providing durability even in high humidity conditions such as cold rooms.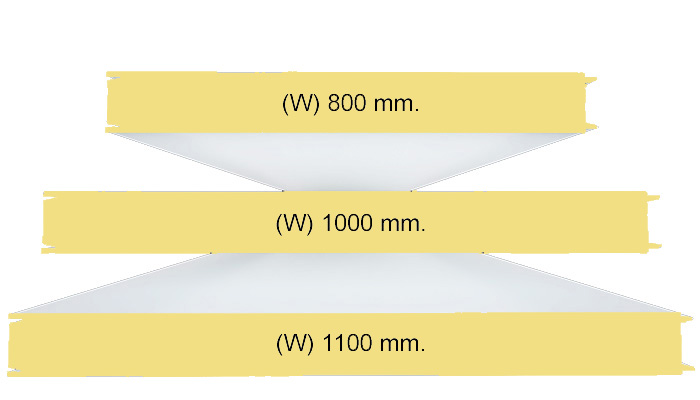 Technical Information of Sandwich Panel
Product Name :
Double Standard Skin Insulated Sandwich Panel 
Application :
Ceiling , Wall, Clean Room, Cold Room, AHU Body 
Available Thickness :
42 , 50 , 75 , 100 , 125 , 150 , 175 , 200 mm. 
Thermal Conductivity :
0.0176 Kcal/m2 hr. oC 
Interior :
PPGI with 100 microns PE Protection film 
Exterior :
PPGI with 100 microns PE Protection film 
Joints :
Slip Joints
Core Material
Material :
Polyisocyanurate(PIR) Foam