MESA TYPE
This roof boasts 46 mm inner surface corrugations,(Large corrugations) that seamlessly conceal joints, the joints of our roof panels are Secret joints preventing any potential leaks and ensuring optimal protection against water damage, and increasing the strength of the roof Sandwich panels.

MATERIAL SURFACE
The material is made of galvanized steel and coated with two layers of polyester. This results in the high durability of roof panels to use in high temperatures. The characteristics of corrugated roof sheets increase the ability to drain water on the roof.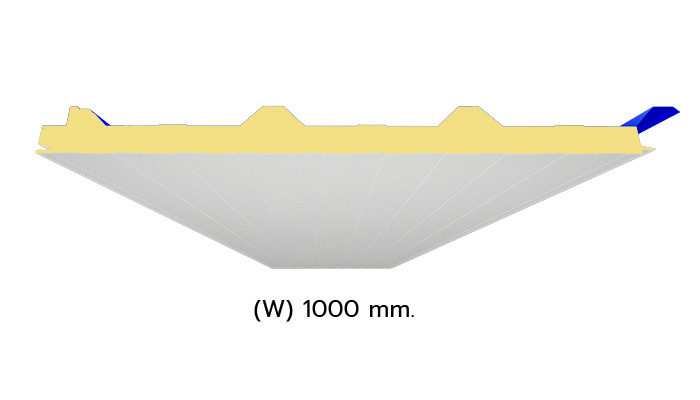 Technical Information of Sandwich Panel
Product Name :
Roof Panel Skin Mesa.
Application :
Roof panel
Available Thickness :
25 , 50 mm. 
Thermal Conductivity :
0.0176 Kcal/m2 hr. oC 
Interior :
PPGI with 100 microns PE Protection film 
Exterior :
PPGI with 100 microns PE Protection film 
Joints :
Secret joints
Core Material
Material :
Polyisocyanurate(PIR) Foam